2. IEEE PDF eXpress PLUS
AM-FPD'20 has gained technical co-sponsorship support by the IEEE Electron Devices Society (EDS) and the presented papers in AM-FPD'20 will be published in IEEE Xplore.
The authors are required that their PDF files are certified by IEEE PDF eXpress Plus before submitting to AM-FPD'20.
The functions of IEEE PDF eXpress Plus are - to convert a variety of source files (Microsoft Word, WordPerfect, Rich Text Format, Freelance, (La)TeX, PageMaker, FrameMaker, Word Pro, Quark) to PDF meeting the latest IEEE Xplore requirements, and - to check that the PDF files meet current IEEE Xplore requirements.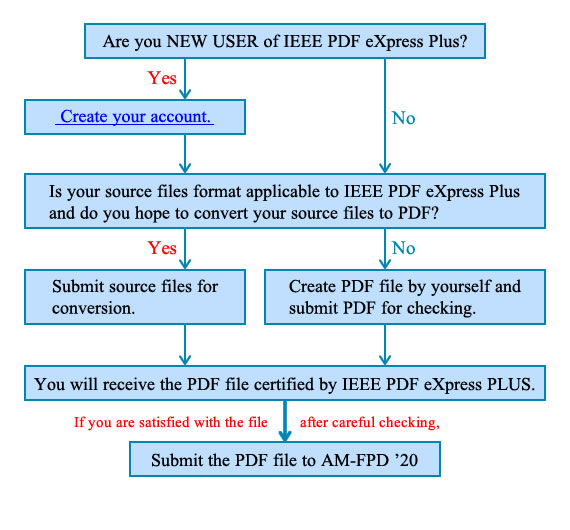 ***Conference ID: 49417xp