AM-FPD'18 Report
AM-FPD'18 was held from July 3rd to 6th. We will report the atomosphere of workshop.
AM-FPD'17 Award Ceremony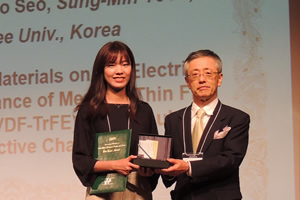 "AM-FPD'17 Best Paper Award" winner
Ms. Ji-Hee Yang, Kung Hee Univ., Korea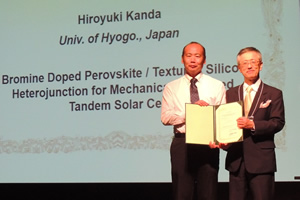 "AM-FPD'17 Best Student Paper Award" winner
Mr. Hiroyuki Kanda, Univ. of Hyogo, Japan
Prof. Seigo Ito received the certificate on behalf of Mr. Kanda.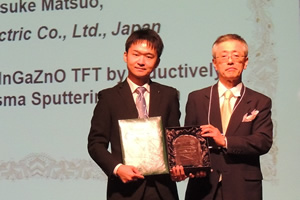 "AM-FPD'17-ECS Japan Section Young Researcher Award" Winner
Daisuke Matsuo, Nissin Electric Co., Ltd., Japan,
Workshop
We had so many participants, and ended the workshop on a high note!!
Poster Session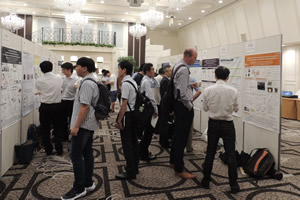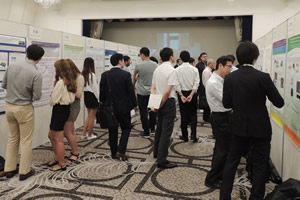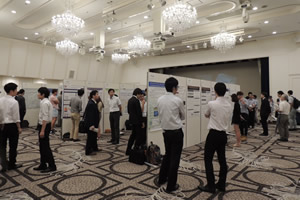 Exhibition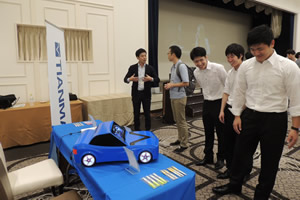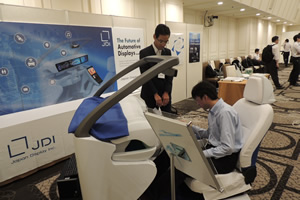 Author Interviews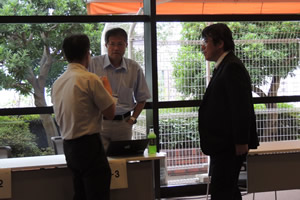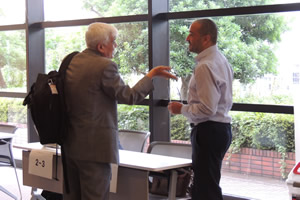 Paneldiscussion