Excursion
Gathering spot: Kyoto Avanti Building,
in front of the entrance of Avanti building
( the 1st basement ).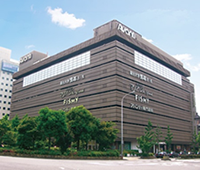 Gathering time: 10minutes before the departure time.
Advanced registration is required for participating in this tour.
If you would like to attend them, please click here.
Itinerary: From 7:00 am to 7:00 pm, July 4, 2015

Price:

Participant (Adult) ... JPY 7,000

Accompanying person (Adult) ... JPY 14,000

Accompanying person (Child) ... JPY 7,000
*Those who need Universal Express Pass, which will shorten the waiting time for attractions, should go to the USJ website and buy it by yourself.
http://www.usj.co.jp/e/ticket/
Include: Transportation fee by chartered bus, entrance fee, and insurance